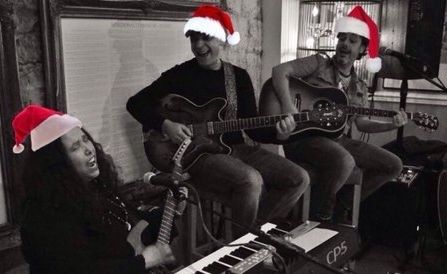 It's that time of year again. The year has sped by, and I am now 5 months from graduating from Arizona State University with a BS in Integrative Health. I am ready for some big changes happening next year, so it is with great hope that I approach the new year. However, until I graduate and am able to find employment, I am still in need of assistance with the property tax lien on my property. The lien-holder has agreed to terms that are for the most part doable, but only if I can continue to find help at least until I graduate and am able to find a job. If you want to help you can do so safely by donating via PayPal, which can be done even if you don't have an account with them. You can either use the direct link above or use my email address to donate, which is samlorac@aol.com.
I have just completed three more classes, that's three more A's, and I am on track to graduate May 6th, 2019, summa cum laude. This is a copy of my degree audit from ASU, so you can see my GPA (which is 3.95) as well as all of the coursework I have completed so far and what I have left to do. I have worked hard and I am extremely proud of myself, as is my family. I have done this for myself and for them in order to be a better Mom as well as a better provider.
I wish you all the best of everything this holiday season. God bless you all!!! Remember to never forget your dreams...