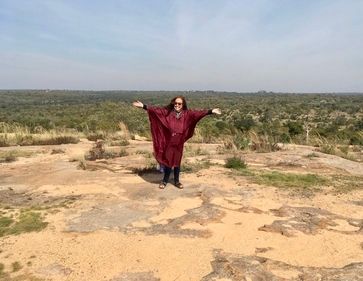 A brief stop at a scenic overlook inside Kruger National Park in South Africa
I have been back from Africa for a little over a week now, and I hit the ground running as my son graduates from middle school today and it has been a busy week. Thank you to all who helped me get to South Africa. Pictures will follow of all the hospitals I visited as well as my time visiting the University of Witwatersrand in Joburg where I learned to suture a banana, among other things, and the increadible visit to a Muthi market in Durban, as well as a visit to a Zulu community in 1000 Hills.
This was a life-changing trip, and my only regret is that I was unable to bring my son, as traveling is always an educational experience.